Integrated behavioral health, wellness, and primary care services for Spokane.
Excelsior Wellness' integrated services create balanced healthcare solutions that enable our patients and our community to thrive.
Excelsior Wellness is an nonprofit corporation comprised of four integrated behavioral health, wellness and primary care organizations that meet unique needs in the Inland Northwest. Our alternative approach integrates education, behavioral health, primary care, and social and human services to provide comprehensive services to those we serve.
We believe our interconnected approach to health and wellness for patients and their caregivers creates more successful outcomes that benefit our community as a whole.
Our holistic philosophy means we see, honor, and care for the whole person and meet them where they are physically, emotionally, mentally, intellectually, financially, socially, and spiritually.
How do we do this?
Welcome to Our
Continuum of Care
Excelsior Wellness is a nonprofit corporation supporting multiple organizations connected through a common purpose.

Wraparound Wellness and Counseling Services
A comprehensive approach to intensive in-person and virtual outpatient counseling, support and advocacy programs for young people birth-21 years old with complex behavioral needs.
The programs are designed for patient who would benefit from a higher level of care or are at risk of out-of-home placement. This service helps prevent inpatient placement when possible.
Our unique approach includes recreational therapy to help guide patients and their families through mental health counseling, care coordination and peer support groups.
Patients looking for intensive outpatient therapy options can ask their provider for a referral or you can contact the center for more information Visit our website to learn more.
Visit our website to learn more:

A Person-Centered Primary Care Alternative
A trauma-informed clinic for all ages that provides primary care, medication management and outpatient mental health counseling. The model incorporates a dual emphasis on both physical and mental health in the development of care plans. Our team of board-certified physicians provide compassionate, best practice care that emphasizes wellness of the whole person in every visit.
We believe health care improves when patients are empowered to make great health care decisions. We encourage patients to take an active role in their healthcare journey, and we make every effort to help you understand your choices. We value your trust in our practice, and take the time to listen and learn about you so you feel confident about the road ahead.
Primary care appointments are available for all age groups. Visit our website to learn more.
Visit our website to learn more:
Youth Recovery Programs for Mental Health and Substance Abuse
Excelsior Integrated Care Center (ICC) is a regional behavioral health center providing recovery programs for youth and young adults who have a mental health diagnosis, a substance use diagnosis or both. The center offers intensive care options including a transition-to-young-adulthood program, day-treatment services and respite care for stabilizing and supporting children 11 to 21.
The program is trauma-informed and has a focus of stabilizing patients in the community, not a facility. This includes advanced care coordination, crisis response and individual and group counseling.
The center incorporates a harm-reduction model as well as unique therapeutic recreation therapy (including a zip line!).
Short-term, intensive transition, day-treatment and respite care services 11 to 21 year olds with behavioral health concerns, substance abuse, or both.
Visit our website to learn more:
The Eight Dimensions of Wellness
Each person is comprised of eight dimensions that play a role in our overall wellness.
Excelsior Wellness is the nonprofit corporation of four integrated healthcare and wellness organizations that meet unique needs in the Spokane community.
While each organization has a unique mission, we all service a common purpose: providing superior quality behavioral health services and all necessary advocacy for young people and their families struggling in our community.
We are a homegrown healthcare system alternative that emphasizes the need for balanced, whole-person care.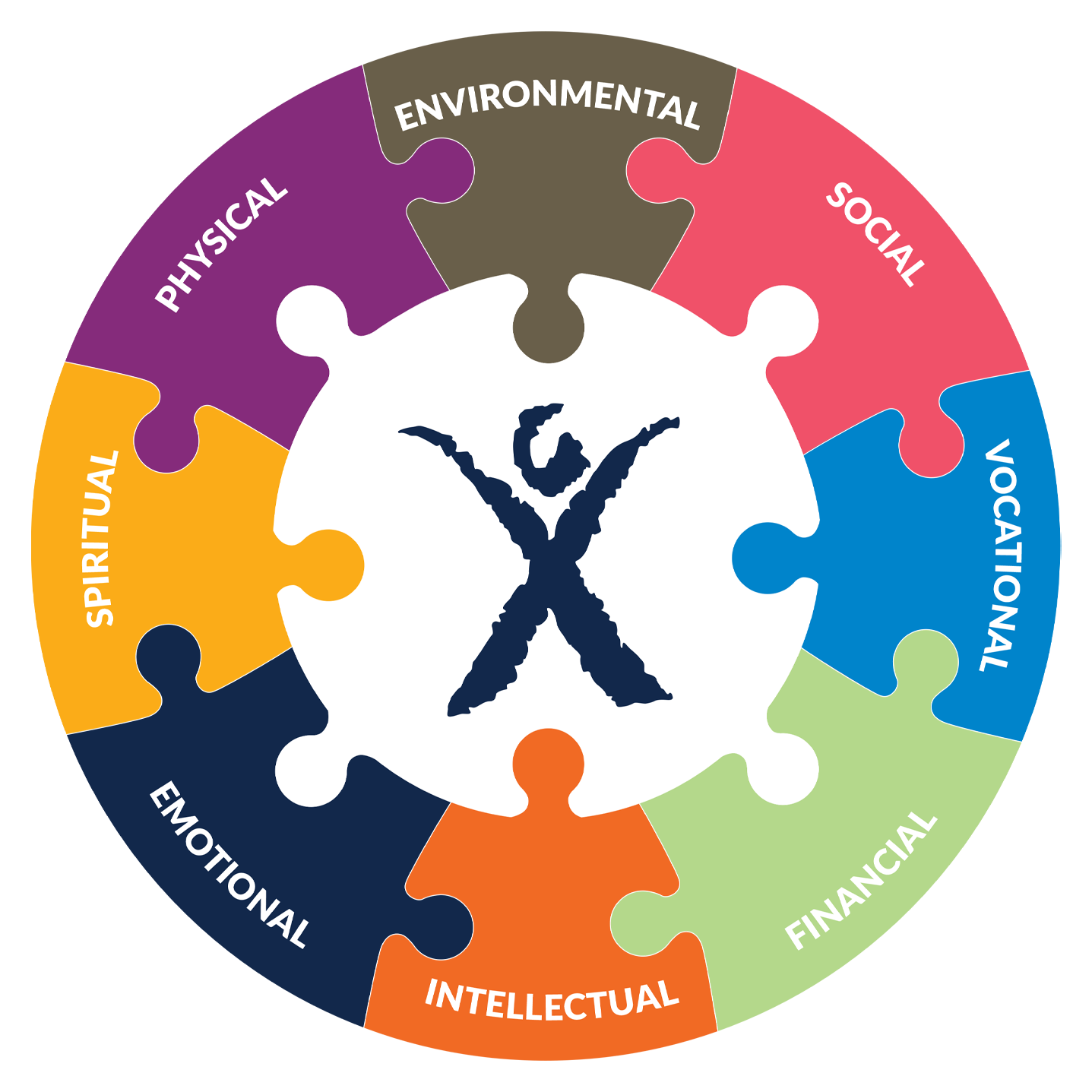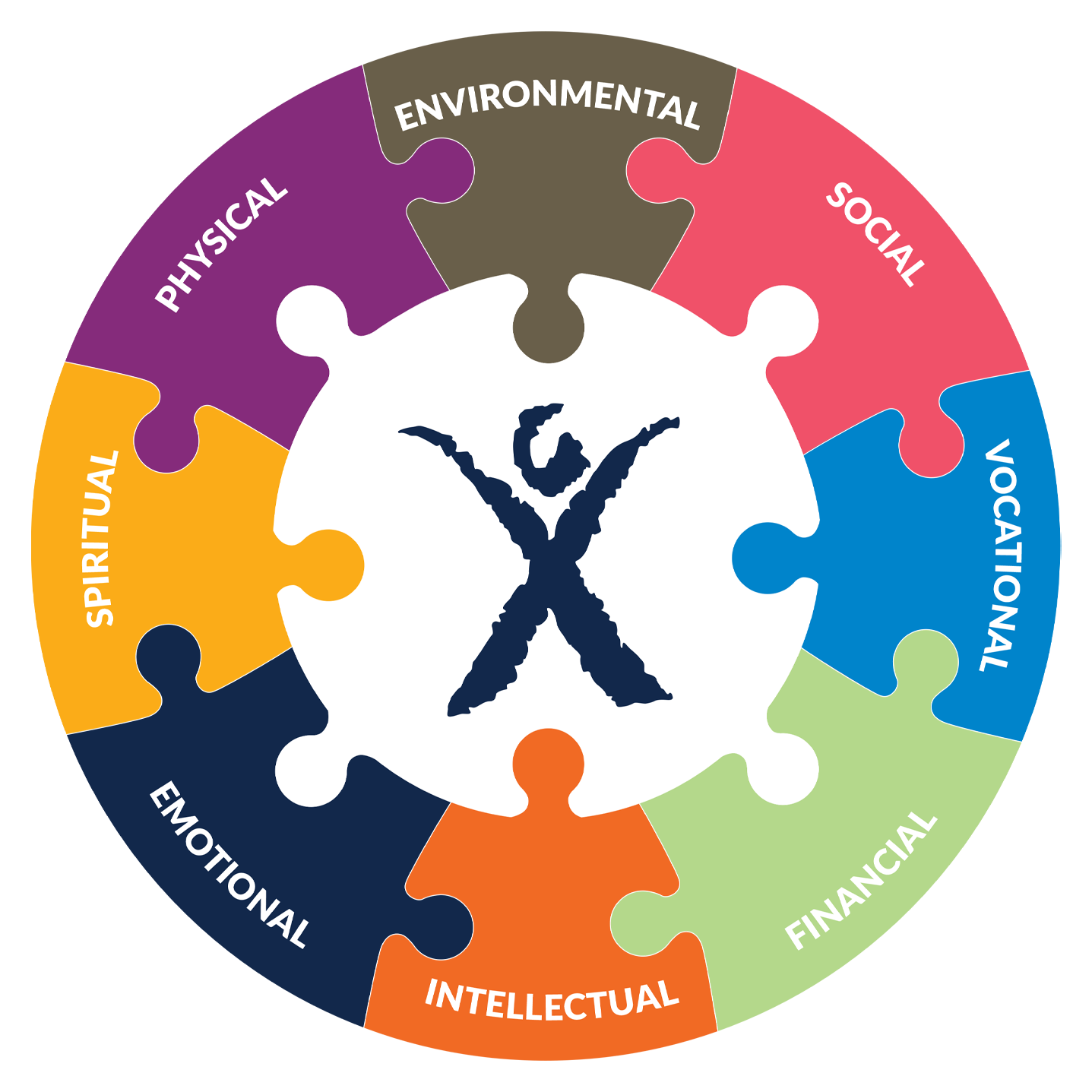 Learn About The Community Wellness Alliance
Excelsior Wellness partners with other non-profit organizations to further our collective missions of helping community members live healthier, happier lives.
"Well I graduated from this place back in 2016 when I was 17. I spent my 17th birthday in Excelsior. I went in originally for my declining mental health. My grandmother had to say that I was on drugs, in order for me to get the straight up help I needed. The boy's I stayed in there with were specifically in there for drugs, but also had mental health issues like me. My mental health issues were more PTSD related and this place was the ONLY treatment center that actually tried to help me, I completed my time at Excelsior, and graduated from High School early because this place helped me so much, seriously life changing."
Dana R.
"I graduated from EYC in 1997, (yes it's been that long). I'm forever grateful and will always cherish the good people who helped me SO MUCH when I needed it the most. I probably never would have graduated or lived this long if it hadn't been for this wonderful school especially for kids like I was. Bill and Sue, I especially will never forget you. Bill took me rafting for the first time and Sue always assured me I was okay. Also Bill, you read me Hinds Feet On High Places and that story has always kept me thinking, loving, and trying. I will never forget you, as long as I live."
Robbin S.
"I am who I am today because of this school and the staff who worked their. I attended this school for 3 years. I especially thank Sara Schumacher who didn't just work there but gave all her love time and dedication; here I am almost 20 years later and giving thanks to God for everything I went through and the people I met. Thank you Sara and thank you to my beloved Mama for never giving up on me, because today I am a woman who walks with her head high."
Aelita A.
Nationally Recognized Health Care Solutions
Excelsior Wellness has earned numerous awards, certifications and designations for its exemplary work in providing behavioral health services